"Should We Try It?" How a Sex Questionnaire Can Help Set Boundaries and Improve Communication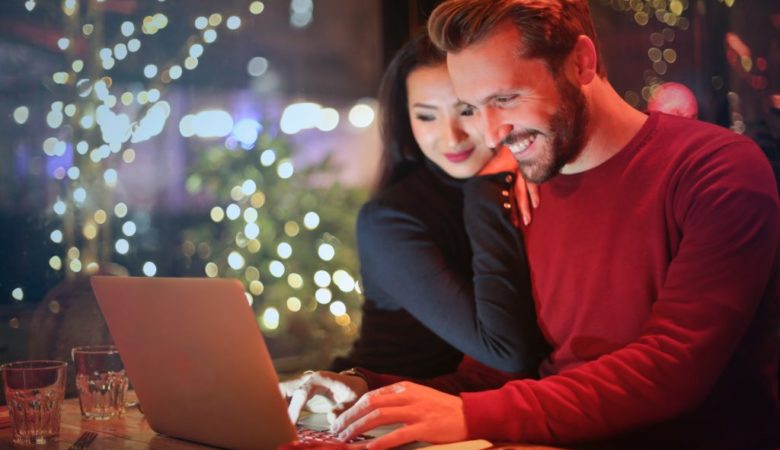 Any relationship goes through its ups and downs, including in the bedroom. Whether you've been together months, years or decades, it's almost inevitable that things will be a little less exciting than when you were in the throes of new love.
Even if your bedroom antics rival anything you can find on TV, filling out a sex questionnaire with your partner can do a lot to spice up your sex life. It can give you an idea of where you'd like to explore and help you set boundaries. In turn, this will help the two of you improve your communication and get to know each other even better—which is one of the best parts of being in a long-term relationship.
Improve your communication by getting out of your comfort zone
If you're one of the many Americans who finds talking about sex to be weird, uncomfortable or embarrassing, you're not alone. In fact, many of the most popular sex questionnaire websites are designed to help you overcome that embarrassment and discomfort.
Even people who think of themselves as sex-positive can have trouble expressing their desires to a partner, particularly if those desires are widely regarded as shameful or taboo. Yet much of popular American culture revolves around sex—joking about it, seeking it out and even bragging about it. Turn on the radio, and you've got about a 50/50 chance that the song playing will be about love and sex.
So why can't we talk about it?
Some people have difficulty talking to their partner about sex because they were raised in conservative households—whether sex was regarded as shameful or simply so private that no one talked about it. Others might be embarrassed to admit that they don't know as much as they think they should, lack experience or don't know what they themselves enjoy. In some cases, they might believe that their partner should just intuitively know what they like.
Finally, many people fear their partner's rejection if they express their true desires or offer feedback about what's working and what's not.
Talking about sex might be uncomfortable, but getting out of your comfort zone is the only way to get on the same page and experience real intimacy with your partner.
How sex questionnaires can be a game changer
We make time to talk about the household errands, what to do about the kids and what to eat for dinner, but when was the last time you flat-out asked your partner, "Hey, did you like it when I wore that Spiderman costume in bed?"
Sex questionnaires don't just force you to discuss the frequency and length of your bedroom sessions; they're designed to help you find common ground and set hard limits on what you don't want to try.
For example, one sex writer took a quiz with her husband and found out that both of them were extremely interested in wearing costumes to bed, while her husband was shocked to find out that ear kissing wasn't the foolproof foreplay move he thought it was. Most importantly, however, it helped them grow closer as a couple—not simply because it hit on their shared likes, but because the questionnaire brought up things that they had forgotten about, moved beyond or hadn't yet considered.
Of course, it should go without saying that even if your partner expresses a strong desire for a particular act or kink, if you're not into it, you should be able to say no—and have that preference respected. It's also why most sex questionnaires offer the option to take turns and only display shared interests.
Popular sex questionnaire websites
Feeling inspired? These sex questionnaire sites will help get the ball rolling:
Mojo Upgrade. MojoUpgrade is a questionnaire that lets you and your partner rate activities as "yes," "no," or "if my partner wants," and then allows you to compare answers based on what you're both interested or willing to try.
We Should Try It. This option offers the most flexibility in answers—instead of simple yes/no/maybe answers, it also lets you rate how interested you are in a particular activity. It also offers paid "advanced packs," for seasoned kinksters.
Sexionnaire is an extremely in-depth quiz that runs the gamut from vanilla to what most would consider extreme fetishes. If you suspect you and your partner might be on the kinkier side, this could be good for you—otherwise, it might be most useful for discovering what you don't want to try.
Whichever way you choose to talk about sex, make it a priority. You might even find it's almost as fun as the act itself!