The P Shot: PRP Shots to Enhance Male Sexual Health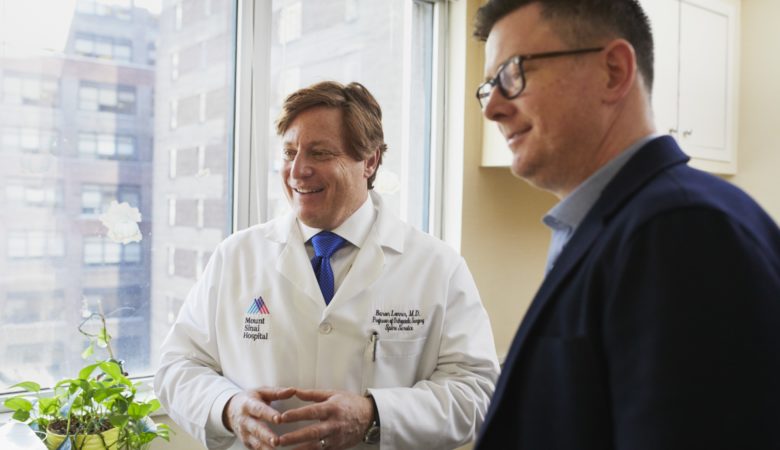 As we age, our hormone levels change. In women, this change is marked by menopause and the end of childbearing years. In men, however, it's harder to mark specific tipping point. For many men, they eventually realize that something is different. They don't have the sex drive and stamina they once did, and they may even have problems with erectile dysfunction (ED). It can be emasculating for some.
Instead of going out and buying a sports car—the common trope about a mid-life crisis—it might be more beneficial to look into the P Shot.
The P Shot explained
Originally introduced as a treatment option for sexual dysfunction in men, the Priapus Shot has become a much-celebrated approach to balancing hormone levels in aging men.
The P Shot is a literal shot, administered to the penis. Before you cringe back and instinctually cover yourself, realize that it's not nearly as invasive as it sounds! It's administered under topical anesthesia and there's absolutely no pain associated with it. The process takes seconds, and the results can last for weeks or even months!
The P Shot is a regenerative shot that uses platelet-rich plasma (PRP) to heal the body, improving circulation and blood flow to the penis. More than that, it heightens sensitivity and promotes sexual stamina. In simpler terms, it makes sex last longer, feel better and happen when you're ready for it.
How PRP improves male virility
When injected into the penis, the healing factor of PRP goes to work repairing the blood vessels and muscle tissue. PRP shots are biologically unique, meaning each shot uses the blood and platelets from patient to induce healing. You're not putting anything in your body that wasn't already there! The PRP infusion is simply a concentrated effort to help your body repair itself.
Once the blood vessels and tissue of the penis have been repaired, it's easier to achieve and maintain erection. And, with better blood flow comes sensitivity, which helps sex feel even better!
The P Shot has been proven effective in treating ED and low libido alike. It can help restore confidence and improve sex, helping men get past the sexual dysfunction that comes with age and other factors.
Maximizing the power of the P Shot
Often, the P Shot is part of a restorative regimen of sexual dysfunction treatments for men. It can be combined with GAINSWave therapy to further restore damaged blood vessels and tissue. It's also used in conjunction with hormone injections, to help boost testosterone in men experiencing low levels. These treatments all work together to fight ED and sexual dysfunction—the body heals itself, aided by targeted, stimulating treatments.
The healing factor initiated by PRP is the key. While pills and creams may help men achieve erection, they're unable to address the main problem of poor circulation. What the commercials don't tell you is that eventually, the 'little blue pill' won't work for you anymore, because the problem its fighting to alleviate will get worse without direct treatment.
The P Shot's rejuvenating effect restores blood flow to the penis, so men can achieve erection easier and, eventually, without the help of the shot! Think of it like having your car's fuel injectors cleaned and repaired. When the time comes to rev your engine, you'll have no problem giving it a little gas and listening to it purr!
More than sexual health
While the P Shot is primarily used to stimulate sexual health, the restorative nature of PRP injections also makes it great for other reasons, too. For example, men with Peyronie's disease—a condition defined by scarring of subdermal tissue in the penis—benefit from PRP injections to help alleviate the scarring and restore penile health. Benefits often include better urinary health, among others.
For aging men who balance the P Shot with testosterone supplements, it's a chance to recapture youth and passion. From boosting your competitive energy to improving your self-confidence, the P Shot is a way for men to fight back against the natural decline in libido and energy that comes with age.
The best part? The P Shot has no known side effects whatsoever. There aren't any chemicals or compounds to worry about—just your own blood infused with PRP derived from your body! No allergic reactions. No chemical imbalances. No topical concerns. There's rarely even any bruising at the injection site! The benefits can last for several weeks, all from a procedure that lasts a few seconds.
Any man will rightfully question getting a shot in his penis. But when you stack up the proven benefits, the P Shot becomes a solution for low libido and ED that's hard to ignore!