There's an App for That? Sex and Intimacy in the Time of Social Distancing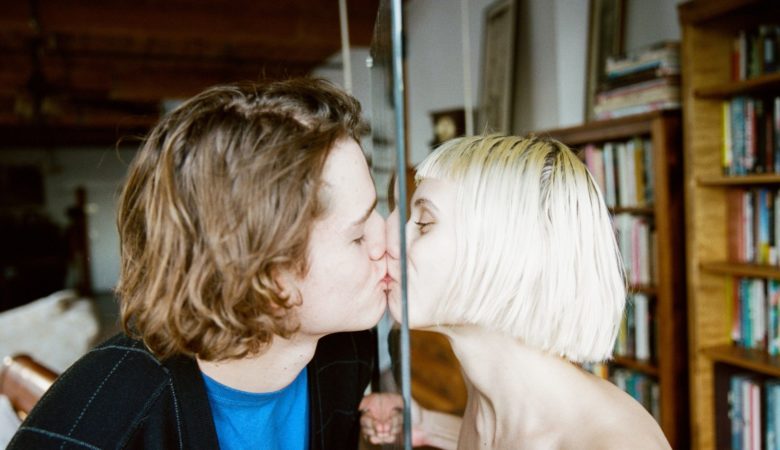 Being quarantined away from your partner—or being prevented from finding a new one—has been one of the most isolating parts of the COVID-19 pandemic for many people. From the folks who just started dating and thought it was too soon to quarantine together, to the people whose dating and sex just took an abrupt halt, social distancing has led to plenty of sexual frustration.
Although every state seems to have different requirements, the general medical wisdom is to avoid seeing someone outside your immediate household. The virus is spread through respiratory droplets, including saliva, making most sexual contact with outsiders quite risky. So, what's a couple or singleton to do when they can't meet up to get down?
Swipe it
Depending on your state's stay-at-home orders (or lack thereof), you might be willing to meet up with people via online dating. While usage of apps like Tinder and Bumble went down as soon as the stay-at-home orders were issued, there's still plenty of people swiping, and looking to sext with that special someone or someones.
We recommend using common sense when looking for someone new. If your state is still advising you to quarantine, follow the guidelines and keep it online for the time being.
Sex toys to bridge the gap
Singles and couples alike can make use of sex toys to feed the urge to merge. Don't just settle for the old favorites—take the opportunity and hours of alone time to experiment, or treat yourself to something top of the line. Maybe now is the time to finally splurge on that sparkly Twilight vibrator you've wanted since Robert Pattinson first brooded across your screen for a few hours. Why not? We're living through a global pandemic, so it's important to grab happiness wherever possible… whatever form it comes in.
Couples can spice things up with Bluetooth and internet-enabled sex toys that allow you to remotely control your partner's stimulation. There's even a toy that allows you to vibrate to the pattern of your favorite song. No matter where your partner is in the world, it's certainly an interesting way of carrying them with you wherever you go!
Don't forget the phone
"Reach out and touch someone" was a popular AT&T ad slogan in the late 1970s and early 80s, but the 40-year-old advice holds up. When you can't be with your partner—or you want to try something new with someone new—good old-fashioned phone sex has a lot going for it.
Sure, there's Facetime and WhatsApp video calls, but keeping it to voices-only can take some of the embarrassment (and awkward angles) out of the equation. Not sure how to get started? Start talking about the things you've enjoyed together before, things you're interested in trying and things that only a bolder version of you would try. It's guaranteed to spark some interesting conversation, if nothing else.
Erotic fiction and fanfiction can spice things up
If you're not much of a dirty talker, you can still have great phone sex by reading erotic fiction (or fanfiction, depending on your shared tastes) to each other. It lets you have the intimacy of phone sex without struggling to come up with sexy terms for your naughty bits. You might learn something new about your partner while you're at it.
Don't stop there, either. Are one or both of you aspiring writers? Make an agreement to exchange sexy stories, letters or collaborate on something together. It's the ultimate form of foreplay! You'll get worked up writing and waiting for your partner to read exactly what you'd like to do to them.
No partner? There's no shortage of erotic fiction available for free on the internet. You might be surprised at the fictional couples (or groups) who inspire some seriously taboo tales.
Is sex even safe right now?
A lot of people are wondering if sexual contact on the whole is safe right now. If you live with your partner and are following social distancing guidelines with people outside your home, having sex is no less safe than it usually is.
However, if one partner is working outside the home, has been associating with known COVID-19 patients or is otherwise high risk, you might choose to isolate even within your home. Ultimately, it comes down to how much of a risk you're both willing to take—but as you can see, there are plenty of ways to keep your sex life alive even when you're apart.