NASA is Looking for the Next Generation of Astronauts. Do You Qualify?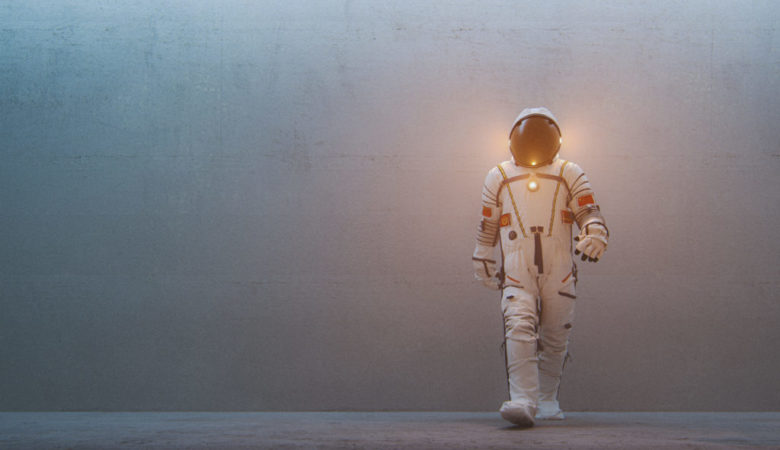 Kids have the craziest plans for when they grow up. You've probably heard some of them exclaim, "I'm going to be an astronaut!" As adults, we find this level of enthusiasm refreshing. We know most kids will leave the dream of being an astronaut in their childhood.
But a select few will in fact get there one day. Traveling to space is not as unattainable as we think it is. In fact, the qualifications are pretty straightforward. If you've got the right education and some pilot experience, you could be in the running for NASA's next class of astronauts!
Many are qualified and don't even know it
As NASA looks for its next crop of space explorers, it's important to look at the criteria. There are surprisingly few checklist items, but they're rigid and focused. Not just anyone can apply.
First of all, you have to be a United States citizen.
At this point, a lot of people probably clicked away from this article. But if you're still here, this is the next thing you need: a master's degree in the STEM field. This could be computer engineering, actuarial science, biology, statistics, technology, and the list goes on. STEM covers hundreds of degrees, so there's a good chance you have one of them.
But you don't need a master's degree. After receiving a bachelors, you can substitute that next level for professional experience. You have to work at least three years in the discipline you studied. A master's degree is equivalent to one year of professional experience, and a doctorate is worth three.
One qualification that's a little less common is experience flying a jet aircraft. You have to clock at least 1,000 hours of being pilot-in-command prior to applying with NASA! If that sounds daunting, there's good news. If piloting is really your thing, it can stand in place of a master's degree.
Unfortunately, there are some qualifications that you can't control. Your height must fall between 62 and 75 inches. It's sort of like applying to be a princess at Disney World. Except, astronauts have height requirements so they can fit into a Soyuz vehicle, not a dress!
The qualifications are simple—or are they?
Now that you've read the qualifications, this application process might sound familiar to you. Higher education, relevant work experience, skills pertaining to the job: this sounds like every job listing! After all, being an astronaut is a job like any other.
But in order to be an astronaut, you have to go the extra mile. After NASA reviews your resume, you have to complete a physical exam. Part of it involves testing your vision, which sounds simple enough. But other parts are very rigorous and even include some military training.
Astronauts spend a lot of time underwater because it simulates low gravity. Thus, you need to learn military water survival and become certified with scuba. To pass the physical exam, you have to swim three laps across a 25-meter pool and tread water for 10 minutes. It sounds easy, but wait till you try it wearing a flight suit and sneakers!
Astronauts are one in a million
NASA requires a truly dedicated individual in order to become an astronaut. It takes many years just to gain the qualification. Then, you have to complete several more years learning about how the International Space Station works. Let it be known that applying to be an astronaut is not something done on a whim. Not just anyone can do it.
The types of people who become astronauts are those who graduated at the top of their class and are exceptionally smart. When you attended school, it was abundantly clear who was most likely to become an astronaut. Their talent and cognitive abilities are on a completely different level than the rest of us.
NASA is accepting applications right now!
If you've got what it takes, you better hurry. The window to apply begins next month and won't be open for very long! NASA will be accepting applications beginning March 2nd through March 31st. This round of applications is to find their astronaut class of 2021.
Look over your resume closely before submitting it. NASA has strict rules on how they should be formatted, and you don't want to get knocked out of the competition just because your resume doesn't fit the page requirements. Resumes should be no longer than six pages and 22,000 characters. You'll also need to submit a cover letter, transcript, and list of references.
Being an astronaut is not an opportunity to pass up. So few people are qualified, and if you are, you might as well go for it. Going to space shouldn't just be a childhood dream. It can become a reality if you really want it to be!