Episode #12: Living Ever Forward with Chase Chewning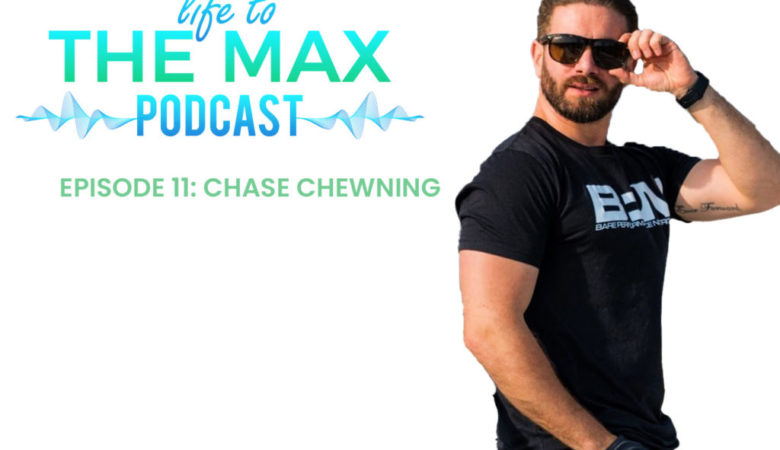 In Janna and Evan's FIRST ever podcast, they chat with Chase Chewning. Janna and Evan talk to Chase about his military career, how he almost died and how 'ever forward' went from being a family motto to one man's crusade to show the world what is possible.
Chase Chewning Online and Social
IG: @chase_chewning
Facebook: @chasechewningofficial
Facebook: @chase.chewning.942
Facebook: @everforwardradio
On the web: ChaseChewning.com
Apple Podcast: @ever-forward-radio
Chase Chewning Quick Bio
A Virginia native and Army veteran, Chase is a Virginia Commonwealth University alum, graduating from their Health, Physical Education and Exercise Science undergraduate program in 2013. Having completed his MS in Health Promotion from American University in Washington, DC, he has also been an ACE Certified Health Coach since 2015.
Living a life of wellness has always been a part of him – he grew up eating fresh food from his grandparents' garden, playing baseball all throughout school, and enjoying time with his siblings in the mountains surrounding his family's southwest VA home. After six years of active duty, Chase was medically discharged from the military due to a string of injuries that ultimately required him to have bilateral reconstructive hip surgeries. After learning how to walk again, twice, exercise as medicine and healthy lifestyle modifications became his passion.
Chase has filled a variety of wellness roles since 2012; corporate fitness centers, personal trainer, group exercise instructor, employee wellness, outdoor boot camps, and worked alongside physicians for years in a concierge medical practice as their Wellness Director before stepping into the entrepreneur space in late 2017 and launched his own coaching business, Ever Forward Coach, went full-time with his top-ranked health and fitness podcast, Ever Forward Radio, and now also runs a podcast education, production and consulting company, Operation Podcast.
His family creed of "Ever Forward" is not only tattooed on his arm or has been his license plate since 2005 but it is also what he strives to instill in his content and his clients. He continues today to help others enrich their lives, grow their businesses, and optimize their mindset in ways that all align in true fulfillment.