Episode #37 Former Gladiator Explains the Power of "YES", & Why She Vibrates Everyday with Caroline Pearce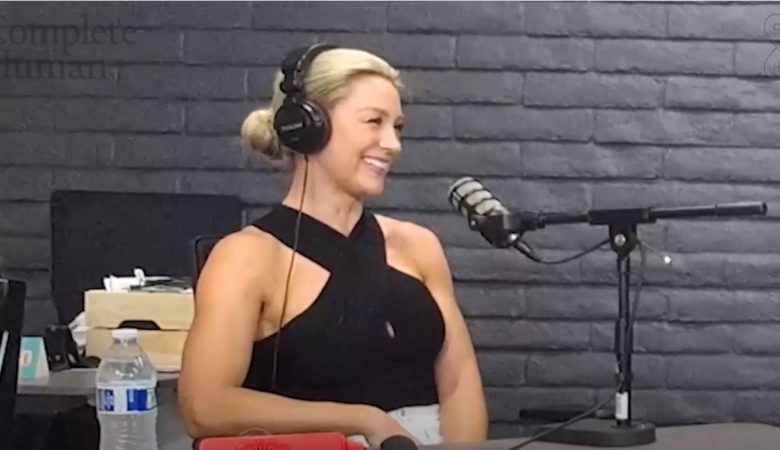 KABADDI! KABADDI! KABADDI! Evan and Janna sit down with former International heptathlete and bobsledder for Great Britain and successful TV Presenter, reporter, commentator and event host, Caroline Pearce. They have a chat about her career as an athlete, journalist, the fascinating benefits of vibration training and the odd sport of Indian Kabaddi.
Caroline is a published author and go-to fitness and nutrition consultant and influencer with a First Class Honours Degree in Sports Science and Master's Degree in Nutrition and Exercise Physiology from Loughborough University. You may also know her as 'Ice' from the revival of the hit TV show 'UK Gladiators' on Sky 1!
Caroline is currently the lead host for the Professional Fighters League (PFL) on ESPN presenting pre and post fight shows, hosting the show and conducting in-cage post fight interviews with fighters.
Caroline is also the lead host for UK's BT Sport network since the channel launched in August 2013. She Anchored their live weekly magazine show 'UFC: Beyond the Octagon' rounding up all the latest action and interviewing guests from the world of UFC to a live studio audience as well as hosting live Fight Nights in Europe. She has also anchored the news and reported at numerous sporting events from the NFL International series to athletics and winter Olympic Games for Sports HUB, BT Sports' news-based show. She is now the networks US correspondent. Caroline is also a correspondent for UFC Fight Pass, the UFC's digital network.
Further, Caroline has reported UFC for Fox Sports and UFC Fight Pass as backstage reporter at weigh in and fight night shows, covering big events in Japan and Europe. Never one to sit in the comfy chair in 2016 Caroline travelled to India to host the first ever World Cup of Kabaddi for Star Sports India, a sport she previously knew very little about but went onto study and love whilst broadcasting to millions around the World.
FREE E-BOOK: The 4 Pillars of Epigenetic Change HERE
Follow Complete Human on Instagram & Facebook
To connect with Janna Breslin click HERE
To connect with Evan DeMarco click HERE