Episode #9: All Things Stem Cells, Exosomes and PRP with Dr. Harry Adelson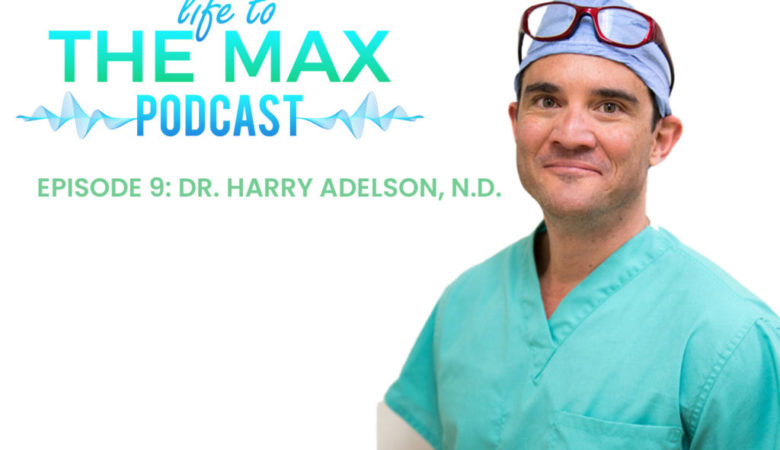 On this edition of Life to The Max, Janna and Evan interview Dr. Harry Adelson, founder of the Docere Clinic in Park City, where they spent the day in his office getting poked and prodded while learning about the amazing benefit of stem cells, exosomes, and PRP, especially in dealing with chronic pain.
Dr. Harry Adelson Online and Social
IG: https://www.instagram.com/docere_clinics/
Facebook: https://www.facebook.com/docereclinics/
On the web: Docereclinics.com
Dr. Harry Adelson Quick Bio
Dr. Adelson began his training in regenerative injection therapy (prolotherapy) in 1998 while in his final year at The National College of Naturopathic Medicine, in Portland, Oregon after having been cured of a rock-climbing injury with prolotherapy. During his residency program in Integrative Medicine at the Yale/Griffin Hospital in Derby, Connecticut, he volunteered after hours in a large homeless shelter in Bridgeport, Connecticut, providing regenerative injection therapies to the medically underserved while gaining valuable experience. He opened Docere Clinics in Salt Lake City in 2002 and from day one, his practice has been 100% regenerative injection therapies for the treatment of musculoskeletal pain conditions. In 2006 he incorporated platelet rich plasma and ultrasound-guided injection into his armamentarium, in 2010, bone marrow aspirate concentrate and adipose-derived stem cellls, and in 2013, fluoroscopic-guided injection (motion X-ray).
Since February of 2010, Dr. Adelson has performed over 4,000 bone marrow and adipose-derived adult stem cell procedures, placing him among those most experienced in the world with use of autologous stem cells for the treatment of musculoskeletal pain conditions.