Episode #8: Heavy Metal Toxicity with Dr. Chris Shade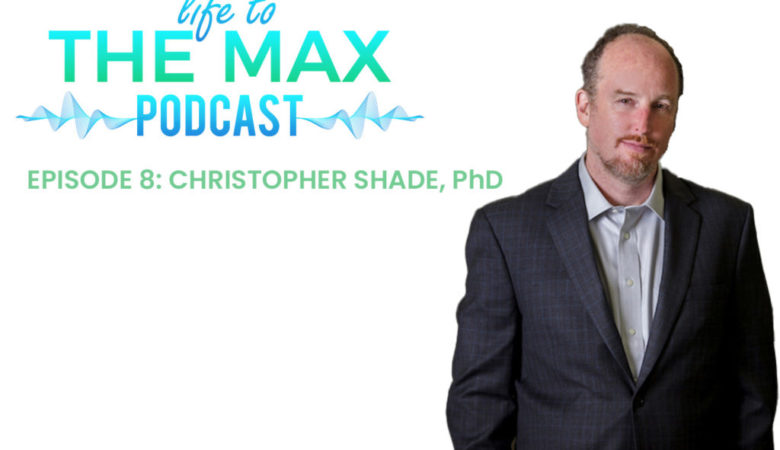 Ever heard of a Li-Gasm? You're about to. Our hosts sit down with The Man, The Myth, The Legend, Dr. Chris Shade. This Renaissance Man has become one of the world's foremost experts on heavy metal and mold toxicity, working with people like Tony Robbins.  Chris joins Janna and Evan for a bottle of champagne and one of the most enlightening and informative conversations on Life to the Max. Not only is he hilarious, but his no-nonsense approach to medicine is born from his experience studying both eastern and western philosophy.
Christopher Shade, PhD Online and Social
On the web: Quicksilverscientific.com
Christopher Shade, PhD Quick Bio
Christopher Shade, PhD, founder and CEO of Quicksilver Scientific, continues to be the driving force of development and innovation. Dr. Shade's vast depth and breadth of knowledge, passion for healing, and intuitive understanding of chemistry and biology are reflected in Quicksilver Scientific's well-designed detoxification protocols, unique supplement delivery systems, and patented mercury speciation test.
Dr. Shade is a recognized expert on mercury and liposomal delivery systems. He has lectured and trained doctors in the U.S. and internationally on the subject of mercury, heavy metals, and the human detoxification system. Dr. Shade's current focus is on the development of cutting-edge, lipid-based delivery systems for nutraceuticals, such as liposomes and micro-emulsion systems, to address the growing need of high quality, affordable detoxification solutions.