Episode #7: Thriving Cancer with Kamelia Britton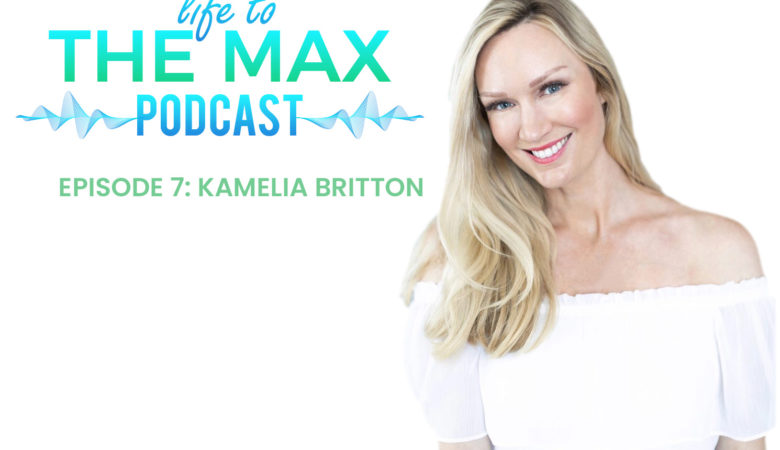 Lifestyle & Travel Blogger, Kamelia Britton has a passion for international travel a strong social media presence and extensive experience as an influencer, creating marketing campaigns for major brands such a Coca Cola, Expedia, Target, and many more. Diagnosed with Triple Negative Breast Cancer her whole world changed.  She was forced to take a break from travel to go through chemotherapy and found herself searching for a new meaning in life.  Tune in to hear Kamelia share her passion for what she has discovered about nurturing the mind, body and soul.  Don't miss it!
Kamelia Britton Online and Social
IG: https://www.instagram.com/thehackerette
Twitter: https://twitter.com/theHackerette
YouTube: YouTube Channel
On the web: https://hackerette.com
Kamelia Britton Quick Bio
Before I was ever a blogger, I was just another girl trying to live her best life. Growing up in small-town Orange, Texas, I had a very modest upbringing. My parents were really young and they were divorced by the time I was 2. My mom battled addiction and we didn't really have much to begin with. Needless to say, traveling wasn't even a thought during that time in my life. My focus was more on survival mode and creating a better life than the one I'd been given. I put myself through nursing school, graduated with honors, and made my way out to San Diego alone for a nursing job. In 2006, I took a 2 week trip to Europe with some friends. Little did I know that it would change the course of my life. Being outside of my comfort zone in a foreign land, had me taking on new challenges while experiencing life in a whole new way. Travel made me feel so alive and I knew I wanted more, but I had no idea how I was ever going to pay for it.
So of course I did what any other 25 year old would do and turned to Google for the answer to my problem. Searching "How to Travel for Free" led me straight into the wonderful world of Travel Hacking. Finding ways to make something out of nothing was already my specialty because I lived it for so long, so this was a no-brainer.
Soon enough I was an expert at travel hacking and graduated to the magical world of Error Fares. Using these methods, I was able to travel the world for pennies. I once went to Amsterdam for the weekend because it was $193, and before that I snagged an around the world ticket for $325. This was all done in between working my 12-hour shifts as a nurse of course. In 2019, the unexpected happened. I was diagnosed with Triple Negative Breast Cancer and my whole world changed yet again. Being forced to take a break from travel to go through chemotherapy, I found myself searching for new meaning in my life. I began to see life in a whole new way, and I decided to share what I learned about nurturing my mind, body and soul. I also felt called to share more of my story to empower others facing their own challenges.
2020 is a fresh start. I'm excited to mix my love for travel and personal development and create beautiful retreats around the world.