Episode #10: Is that your fake leg or are you just happy to see me?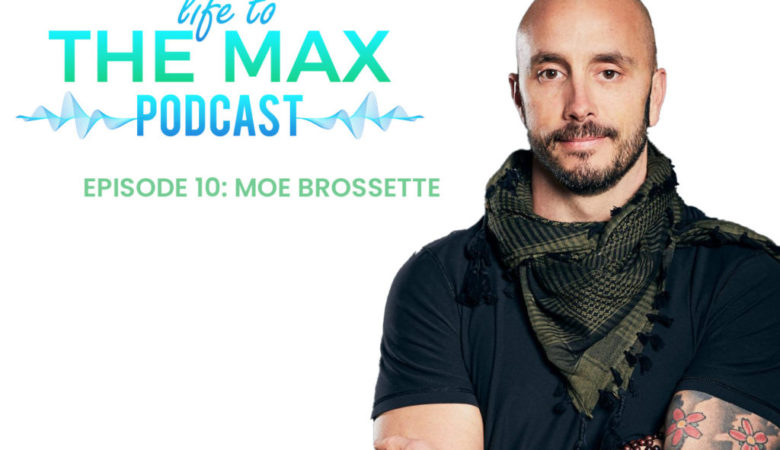 What do snowflakes, mediation in a yurt and jokes about a one-armed man have to do with each other? The answer is Moe! At the convergence of these seemingly random things is Moe Brossette, trainer at the Adaptive Training Facility in Dallas, Texas. What does it take to get someone doing a 40-inch box jump only months after losing their leg to a motorcycle accident? Listen in as we talk to Mo Brossette about the power of mediation, breathing and why the "feel sorry for yourself" box is so small.
Mo Brossette Online and Social
IG: @brossette_performance_coaching
Facebook: @morris.brossette
On the web: Linkendurance.com
Adaptive Training Foundation Online and Social
IG: @adaptivetrainingfoundation
Facebook: @adaptivetrainingfoundation
On the web: adaptivetrainingfoundation.org
Mo Brossette Quick Bio
I have been involved in sports since the age of 7. I began my endurance racing career 14 years ago with my first Sprint Adventure Race. Since that time I have competed in numerous 12, 24, & 30 hour Adventure Races. I was introduced to Triathlon 7 years ago and quickly became immersed in the sport.
I competed in Sprint and Olympic Distance my first season but decided to try my hand at the 70.3 distance at the end of that first season. I had never, at one time without stopping, swam that far in my life. Needless to say I was extremely nervous. Then, in a shot, it was over. Not only did I have a great swim but a great race, finishing 5th in my age group. Fast forward 3 years and I am racing my first Ironman. It was the greatest test of patience and mental toughness that I have experienced as an endurance athlete. It was also one of the happiest moments in my life. In 2014 I was talked into racing my first obstacle race, the Dallas Spartan Beast.
Once I began my training for this race I rediscovered my love and desire to not just be fast, but to be fast, strong, powerful, and mobile. About 3 miles into my Spartan Beast race I was hooked. I knew I had just discovered an incredible sport that unlocked a side of me I had been missing. Training and racing obstacle races has made me a better triathlete and a better human.
In 2007 I was introduced to the Institute for Integrative Nutrition (IIN) where I learned over 90 different dietetic theories from world leaders in the respective fields. We learned not just about the healing power of food but the role stress, relationships, and lifestyle can have on your health. This inspired me to further my education and study Integrative and Functional Medicine. I took this information and applied it to my love for sport in an effort to help athletes perform to their full potential while simultaneously reducing stress and reducing risk of disease.
I have been privileged to dedicate my life to studying not just endurance sports but nutrition in its purest form. The power that eating REAL food has on the human body is absolutely amazing. We have the ability to not just recover from hard workouts, but prevent and heal disease. I teach my athletes the true power of food and human movement.
Athlete or not, movement NEEDS to be emphasized in your daily life. This can be something as simple as standing up from your desk twice a day to do a set of body weight squats. As humans we are designed to MOVE, not sit. I will teach you simple ways to incorporate movement and strength training into your life.