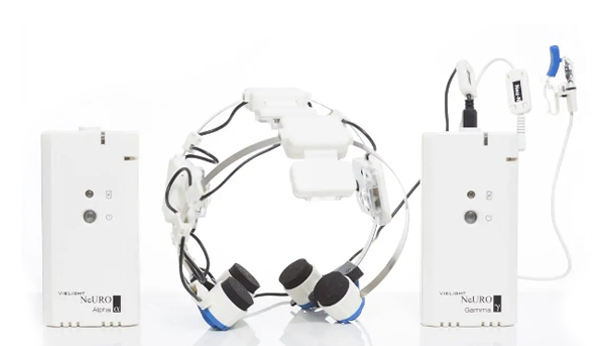 BRAIN STIMULATION TECHNOLOGY
In the world of brain stimulation technology and research, Vielight leads the way with brain photobiomodulation devices.
Their proprietary transcranial-intranasal design offers an unparalleled advantage for comprehensive brain stimulation.
THE VIELIGHT ADVANTAGE
Vielight brain photobiomodulation devices combine electrical engineering and neuroscience.
Their technology offers several advantages over other photobiomodulation devices.
Microchip-boosted cold LED diodes generate substantial power without releasing heat, enabling direct contact with the body's surface to maximize energy transmission and penetration.
Patented intranasal photobiomodulation technology uniquely stimulates the underside (ventral area) of the brain, which contains important areas otherwise unreachable transcranially.