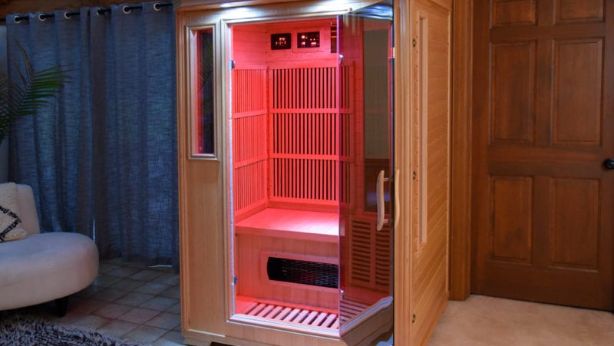 Good Health Saunas is the industry leader in sauna models, experience, and information, and we encourage you to experience the difference. For over a decade, Good Health Saunas has been supplying retailers and consumers with infrared saunas that are tested by various third party organizations to ensure quality and safety. Our affordable prices and our delivery-ready inventory makes us the undisputed leader for a factory direct sauna purchase.
Infrared saunas have continually been shown to provide various health benefits for people with, or without, preexisting conditions, at different ages, and with varying levels of activity.
Infrared saunas produce penetrating heat to help your body heal from the inside. Deeply penetrative infrared heat can help repair muscles, heal wounds, detoxify, and more! Traditional steam saunas only heat the air around you and, therefore, do not provide as many benefits. Additionally, research has shown that there are other benefits of infrared sauna use, which include helping provide deeper sleep and reducing colds and the flu. While the list of infrared sauna health benefits goes on, the most important benefit is that it will leave you feeling your absolute best. You will ultimately live a better life by owning an infrared sauna.