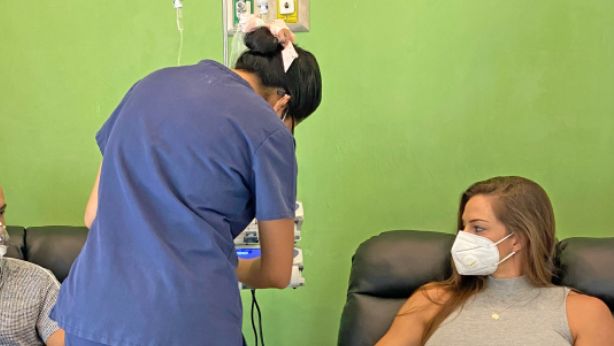 Being part of the last three decades of innovative discoveries in the research-based area of regenerative medicine, Stem Cell Therapy promotes the reduction and stoppage of degenerative diseases or conditions, such as ALS, physical injuries and aging, bolstering the regeneration of damaged tissues, bodily processes and overall well-being.
Through specialized allogenic mesenchymal adult stem cells, our regenerative therapy concentrates stem cells in the targeted area, organ or immune system, helping the body stop the progression of a disease or condition and begin regeneration.
Being regenerative medicine, the application of stem cell therapy gives your body the help it needs to undergo the regenerative process in which these three main milestones may be achieved: Slow down the symptoms of your condition, Stop the progression of the disease, Regenerate the damaged areas of the body.
Why choose Giostar Mexico regenerative therapy?
Diversity is wealth. Each patient is unique, genetically and medically. In Giostar Mexico, we develop personalized protocols for each patient. Be it immunoregulation or rejuvenation the objective, through continuous innovation and research in our facilities and labs, Giostar continues expanding its treatments into new areas in order to provide regenerative solutions through stem-cell based applications that potentialize your body's natural self-healing capabilities.