Complete Human Cryo Tubs are custom manufactured using pure 16 gauge copper our natural treated reclaimed wood. Each tub is built to accommodate residential use, and with our carbon and ozone treated filtration process, no harsh chemicals will ever be necessary.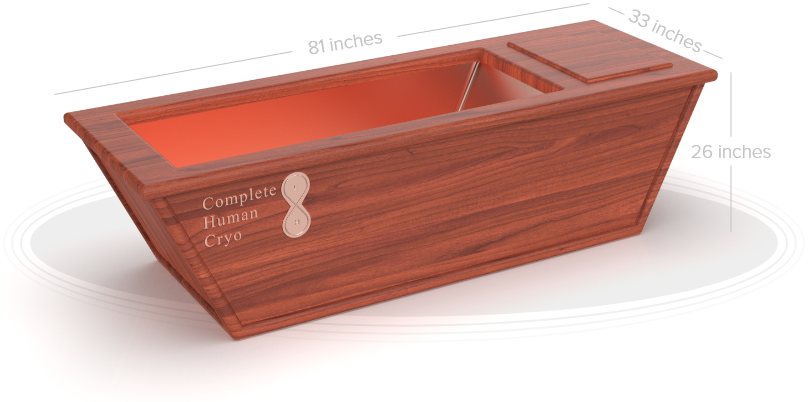 Each Cryp Tub is powered with a standard three-pronged 110v power cord.
Each tub is built for indoor and outdoor use. Natural fading of the copper and the wood can occur with frequent expose to direct sunlight, so we recommend putting the CryoTub under a porch or awning if you choose to use outdoors.
Copper tub for its antibacterial, antimicrobial, and inflammation resolution properties.

Eco friendly reclaimed wood exterior sealed with (non-toxic) natural flaxseed oil.

Each tub is handmade by expert engineers & craftsman.

Water is filtered using our proprietary 2 stage charcoal & ozone purification. There no need for chemicals, chlorine OR trips to the store to buy ice. Our onboard cooling system will drop water temperature down to 30 degrees Fahrenheit.

Water is quietly cycled so it doesn't freeze over & is ready for use whenever you are.

Unit uses a standard 110v power outlet with energy demands less than a hair dryer! No need for additional dedicated wiring.

Unit is made for inside, outside, residential/personal use.